GT Vision are major suppliers and manufacturers of optical and imaging equipment. Our products include microscopes, telescopes, binoculars, magnifiers, loupes, cameras, prepared microscope specimens, equipment rental and an imaging laboratory service.

With GT Vision there is something for everyone; whether you are looking for the latest inverted fluorescence research microscope or something for your hobby at home you will find just what you need here at a price and quality that will amaze you.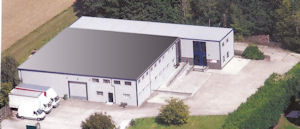 The Finest Manufacturers
With leading brands such as our own GX Microscopes brand, Leica, Olympus, Meiji , Motic , Navitar, Mitutoyo, Media Cybernetics and Opticron, you can be sure to find a great choice of fine quality products.

Quality – Experience – Service
The products supplied by GT Vision are carefully checked before dispatch by our team of qualified and highly experienced engineers. Our staff have many years experience in the industry and have a thorough understanding of customer's applications. We are able to provide free and detailed advice and explain clearly the best choices for your needs and budget. We have a fundamental principle of responding to our customer's inquiries very promptly and with all the information you need to answer your questions fully.

Quality Guarantee
GT Vision products are backed with a comprehensive set of services and guarantees. We are proud to stand by the claims we make for our products and are committed to high standards of quality and service

Every microscope is supplied with at least a 1 year warranty.

To see a copy of our warranty document click here.

Amazing Value
You'll see from our price lists that the GX Microscopes and GX Optical brands, in particular, represent great value for money, often less than half or even a quarter the price of many brands.

Great Range
We have a microscope or camera for almost every purpose and if you can't find what you are looking for don't hesitate to ask us, we have much more than is shown in this website.

Fast, Efficient Service
Many standard products in this web site are available from stock and these will be delivered to you within 4 working days. If a product is temporarily out of stock we will send you an e-mail or call you to advise you of the approximate delivery time. We will also offer you an opportunity to cancel or your order or to amend your order with an alternative product.

Special Deals for Education
We understand the budgetary pressures that schools, colleges and universities find themselves under. GX Microscopes are made available with special deals for educational establishments spending over a certain amount in a single order.

Great Prices and Quality - How do we do it?
You will see that the prices we offer represent really great value for money but without sacrificing quality. This we achieve by supplying you direct from our factories and those of our suppliers - GX Optical is not just a reseller, we are a manufacturer and also represent other factories. All products undergo a thorough quality control check before dispatch.

Buying on-line with GX Optical www.gxoptical.com our UK on-line store - Easy and Secure
Providing you with a secure online shopping experience is a high priority of GX Optical. You can be assured that your transaction is protected with the highest security on the Internet today.

We have worked hard to provide you with the most convenient shopping experience possible. Browse through our catalog and add items to your cart. You can see and change the contents of your shopping cart by pressing the VIEW CART button. When you have finished shopping you can select CHECKOUT, this will link directly to the RBSWorldPay secure payment pages simply complete the required information and your purchase will be confirmed by e-mail. RBSWorldPay are one of the world's largest e-commerce credit card processing organisations based in the UK and part of the Royal bank of Scotland/NatWest Group

If you think you have made a mistake please do not worry, just call us or e-mail us and we can quickly arrange a refund or make an amendment for you.

GT Vision Products - We have more than we can show
To make your shopping experience as efficient as possible we have kept the list of products displayed restricted to key items. This means that we have deliberately left out a wide range of products and services that are available to you. Here is a list of the product categories available but not yet listed on our websites:

Advanced Cameras (eg for fluorescence)
Advanced image analysis software
Motorised Stages and Motorised Focus
Accessories for Motic, Olympus and Leica microscopes
More monozoom lenses such as Navitar
Macro lenses
Specialist portable imaging systems
3D microscopy systems
Vibration Isolation Platforms

Many of these products are shown on our other websites:

www.gxoptical.com
www.collectionsimaging.com
www.microscopeuk.com
www.vsmicroscopes.com

To receive the latest product information and prices on any items you cannot find just send an e-mail to sales@gt-vision.com describing what you need and we will provide a prompt reply.

A Global Company
GX Optical and GX Microscopes are divisions of GT Vision, we have distribution, sales & service centres in the UK (HQ), USA and Malaysia. These centres supply our dealerships and customers direct.

GT Vision also develops and manufactures automated imaging and portable imaging systems and through other divisions of GT Vision we are major suppliers of a host of advanced imaging, microscopy and automation products. Take a look at the GT Vision website www.collectionsimaging.com .